---
This post may contain affiliate text and photo links. For more information, please read our disclosure.
---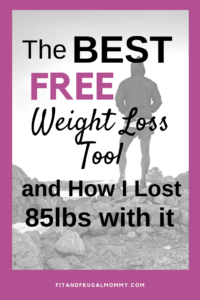 After having my daughter in 2013 I went through a little bit of a crisis. I was out shopping for some summer clothes that would fit my new postpartum body and absolutely nothing looked good on it. I remember standing in the change room with what could only be described as "mom jeans" on and saying, "Well, this is what my body is now.. I should just deal with it." I was wrong. I was not going to succumb to the mom jeans. This was the day I decided I was going to change my body. This was when I found the best free weight loss tool there is and if you know me – free is my favorite word.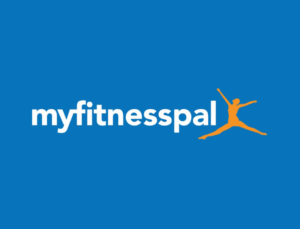 MyFitnessPal
You've probably heard about this one or have seen others using it. MyFitnessPal is an awesome, free weight loss tool that allows you to track your calories and exercise. Using MyFitnessPal, I was able to lose 85lbs after having my daughter and enter onederland (being under 200lbs) for the first time in my adult life. You can signup here.
Once you've signed up MyFitnessPal will consider how active you are, your height, weight, age, among a few other variables to determine your daily calorie limit. How many calories you are given in a day will also depend on how aggressively you want to lose weight. The less you are trying to lose on a weekly basis, the more calories you will be given.
What's better than the best free weight loss tool there is? Logging your food in MyFitnessPal can earn you rewards!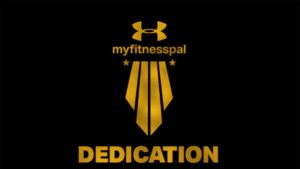 I frequently receive $40 off $100 at Under Armour as a result of logging my food. I absolutely love Under Armour clothing, so this is a bonus for me that saves me money!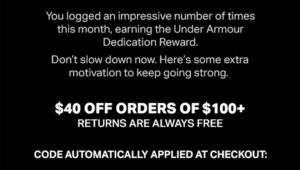 How I lost 85lbs Using MyFitnessPal
So it's easy enough to download this app or signup, but is it just as easy to lose the weight? It can be. You 100% can lose the weight.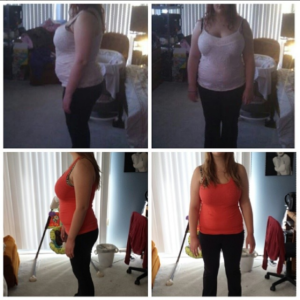 Here's how I did it:
1. Take photos.
Taking photos when I decided I was going to start my weight loss journey was the most motivating thing I could have done. Being able to compare after just 4 weeks and see a significant difference in my body kept me motivated to keep going. You will thank yourself that you have these photos.
2. Spend the first week just tracking calories – regardless of your limit. 
If you are roaring to go and want to aim for your calorie goal in the first week, that is awesome! For the first week of my journey, I focused my time on getting to know how MyFitnessPal works and how many calories I was consuming on a daily basis. Just getting into the habit of tracking your food is a great achievement and it can open your eyes to foods that take up a lot of your daily calorie allowance.
3. Gradually decrease your daily calories to fit in your calorie limit.
Once I was comfortable enough with MyFitnessPal and getting used to tracking all of my food, I started cutting my calories. I found it was easier to do this slowly (100-200 calories/day) to avoid being really hungry at the end of the day. If I found myself struggling to stay in my limit and hungry, I was more likely to binge.
4. Get rid of liquid calories.
When I started tracking in MyFitnessPal, one of the most shocking realizations to me was how many calories I was drinking. I never drank water, I drank juice. Changing my days to drink only water – except for my daily coffee – resulted in a big loss for me. This didn't happen over night. I used Crystal Lite in water bottles to up my water intake and keep that juice craving at bay. Now I'm at a place in my life where I bring my water bottle with me everywhere and I only splurge on liquid calories on special occasions.
5. Incorporate exercise.
Adding exercise became an awesome accelerant to my weight loss. I started with walking. I used my Fitbit to better estimate how many calories each walk would burn. This allowed me to make sure I wasn't overestimating how many calories I was burning. Once I was comfortable with that I added weight training videos. You can read about my favorite here. BTW – the more exercise calories burned, the more food you can eat and I love food.
6. Take more photos
After 4 weeks of consistency and making change, take more photos. Take them in the same outfit as your first ones. It's hard to see change on a day to day basis. Once I saw that making these small changes added to huge changes in my body, I couldn't stop. Nothing is more motivating than success!
Want to connect on MyFitnessPal? Add me @taramirandaohh to see what I'm doing!