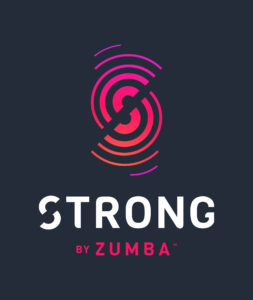 I am forever looking for ways to make my exercise regime more exciting. I thrive in an ever-changing environment, which is why when a free trial of Strong by Zumba became available in my neighbourhood, I had to give it a try!
To be completely honest, I have never actually participated in a Zumba class. I am – in most cases – completely uncoordinated and incapable of following any sort of workout which requires 'rhythm'. Rhythm is something this momma does not have. So when I saw the preview video of Strong, I was immediately drawn to it. It's a high intensity workout coordinated to music doing moves I am accustomed to in my HIIT workouts. Also, it was a free trial, and free is my favourite word.
The Pros
If I were to break it down I would say that I enjoyed the format of the workout. Strong is broken down into four quadrants. In the class I attended, each quadrant built on the previous quadrant's intensity, with the third quadrant being the most physically exhausting. The final quadrant was performed entirely on the floor using a mat. This was a nice break from the high intensity cardio moves from the previous quadrants.
The music used is upbeat and definitely suits the mood of the workout and it also provides a good set of queues for even the most uncoordinated of us all. As an example, in one section we were performing 4 squats to the beat, however, after the 3rd squat there was a jumping jack in between squat 3 and squat 4. The music had an audio queue that this move was different than the other moves – almost what could be described as a snapping or whipping noise – which one would perform the jumping jack to. I can't lie, I definitely felt like a boss when I performed a set of moves exactly to the beat. You might even say, I felt Strong.
The Cons
On the other side of the spectrum – as a new mom who has recently just returned to her postpartum fitness journey – this workout was slightly too intense for me. The instructor that I had for Strong by Zumba was excellent at providing modifiers for each move. She frequently reassured us to only do what our bodies were comfortable with, which is absolutely what I did for the duration of the workout. Having a baby only 11 weeks ago though, has left my core weak and my fitness level dismal. I believe this workout would be best suited for anyone with an intermediate/advanced fitness level.
The Verdict
Strong by Zumba provides an excellent workout using fast paced high intensity moves to upbeat music. I would recommend this workout to anyone who has been consistently working out and has an intermediate/advanced fitness level. As a new mom just returning to her fitness journey, the workout was a little too intense for me. I would be happy to revisit Strong by Zumba again, when I am a little bit stronger.
No copyright infringement is intended with the use of this image.